Good morning Chia 🌱, Chia's holders and Hashgreen's readers! We are back again for another weekly update. We are excited to share with you some updates for Hashgreen DEX, including the live market trading chart and the language support that comes back. Without further ado, let's get started!
What's Been Done​
Live market trading chart is now officially released in Hashgreen DEX! Open your trading page and try it out for yourself! Over the past weeks, our team has dedicated to the work of visualization and the facelift of the user interface according to this new feature update.
Figure:✨Brand new interface with the live market chart.✨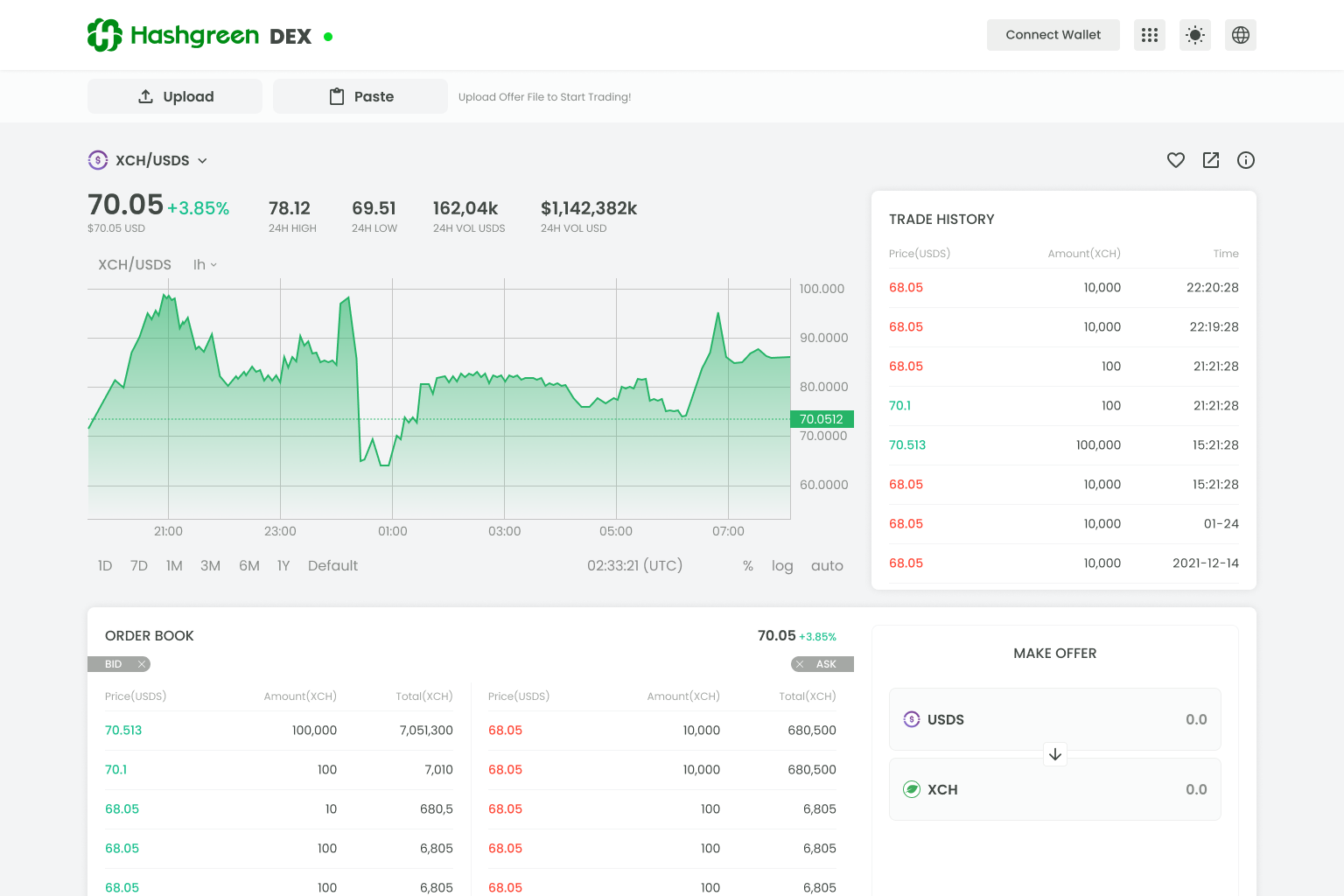 note
When there's a huge amount of data, it usually takes longer time to load. 😬
With the live market trading chart, you are able to click through different market pairs to view the real time changes and the history of the difference in price laid out for each market pair. You can decide on your own to select the range of time or the price scale at different intervals, and the chart will change its display correspondently to your adjustments.
Figure: Click here to change the frequency of data aggregation.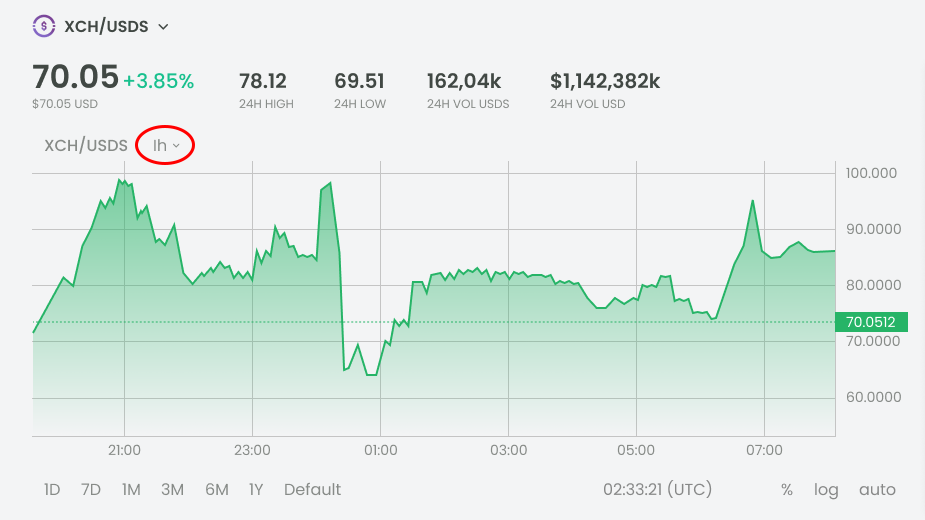 Figure: X-axis marks the time. Select different date ranges here.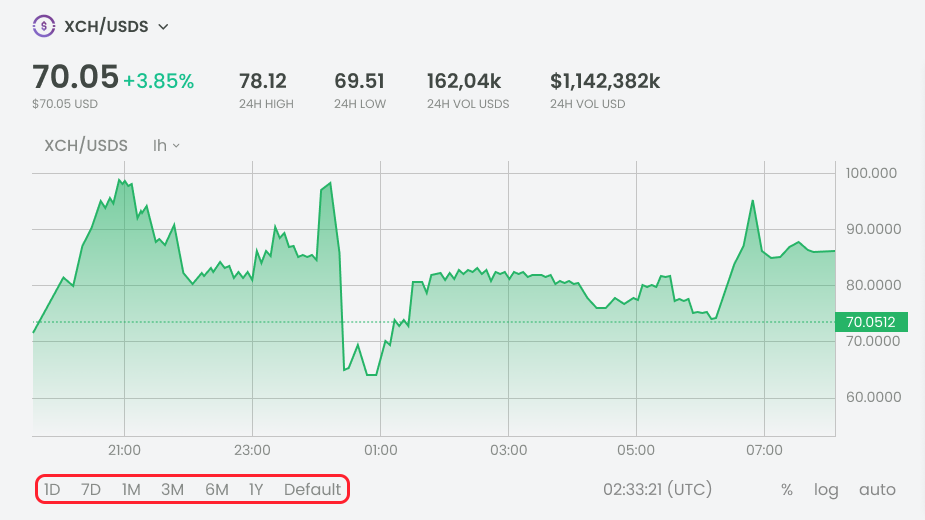 Figure: Y-axis marks the price. You can choose between different price scales here.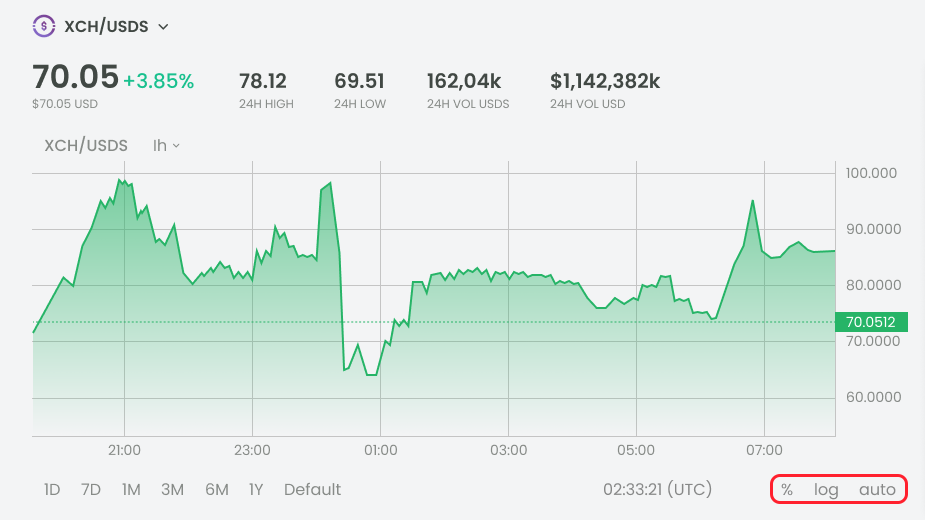 The chart will also track your mouse movements and show you the price at a certain point of time when you hover your mouse within the market chart.
Figure: The chart will display the price according to where you lay your mouse in the chart.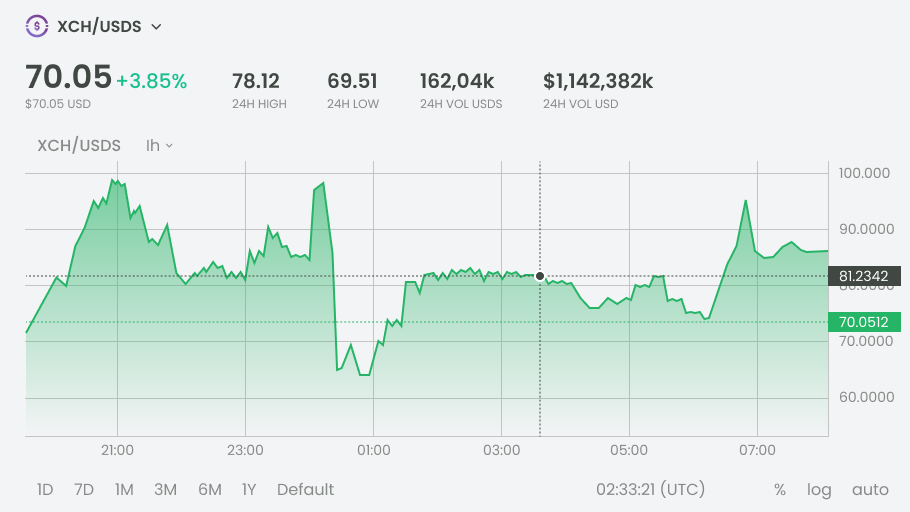 Language switch option is now back at Hashgreen DEX! It's now located at the right of the navigation bar and changed into a 🌐 button in which a drop down menu will come up and show the languages we support. Currently we have the support for English, Spanish (Latin America), Traditional Chinese, and Simplified Chinese. We will continue to add more languages in the future.
Figure: Click the button to choose the language.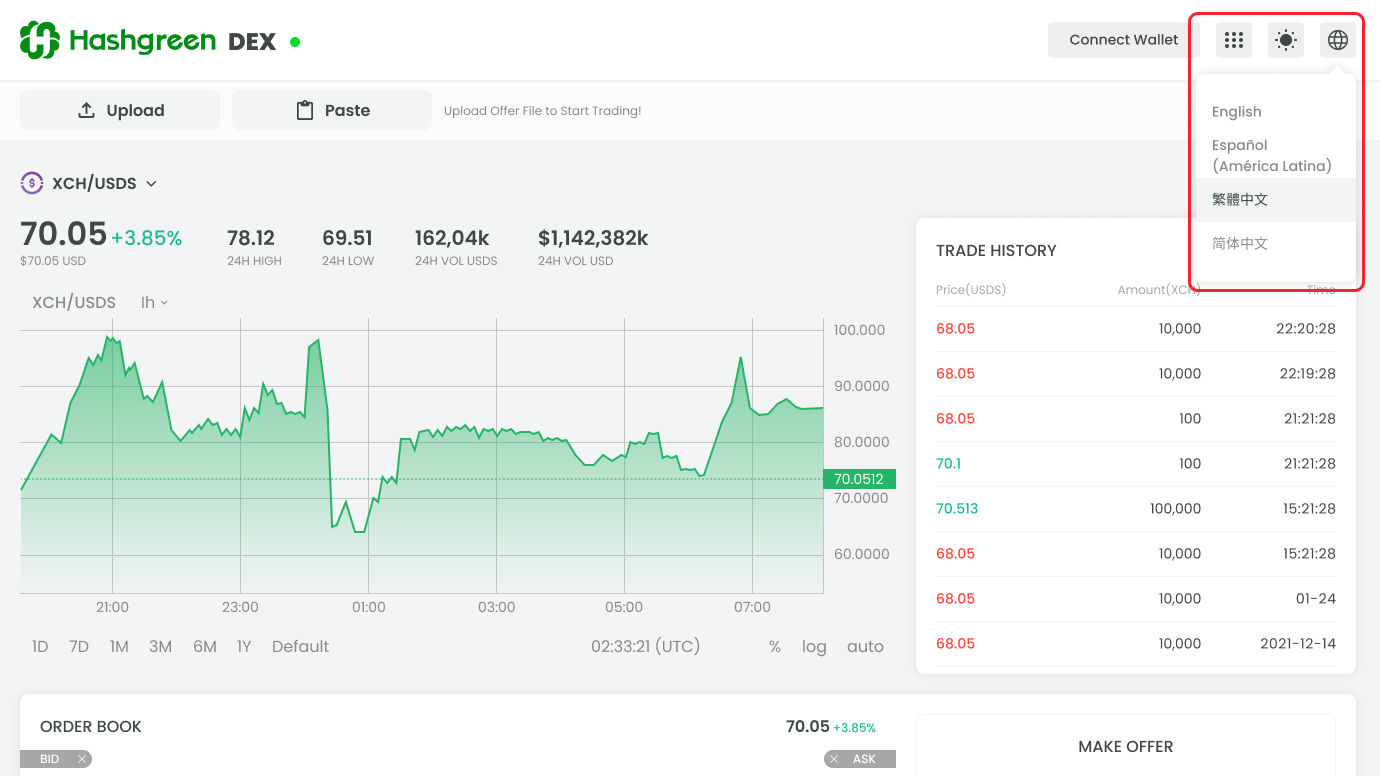 What's Rolling​
Although we've already had four languages supported now at Hashgreen DEX, we still would like to support as many languages as possible. We posted an announcement at our Discord two weeks ago, asking for volunteer translators to help us. Up to now, we've had a few volunteers who are willing to help! And we still need more people to help! We are now looking for volunteer translators and proofreaders. If you're interested and would like to help, please visit our Discord!
We are always grateful for the help and support you provided to us, and thank you again for the love and support!