🌱 Welcome back to another Weekly Update from Hashgreen, Chia's holders and friends! In the previous update, we talked about the updates and guidelines for the translation project of Hashgreen DEX (you are always welcome to contact us via Discord or Twitter to suggest a language or offer to help with the translation), and this week we have brought you an important update especially for mobile device users.
What's Been Done​
Thanks to the help from our translators, German has been updated to our DEX!

Users can now enjoy a better and smoother experience using mobile devices to visit Hashgreen DEX! What are the differences that you see? 🧐 Tell us your feedback!
Figure: Try it out for yourself on the phone!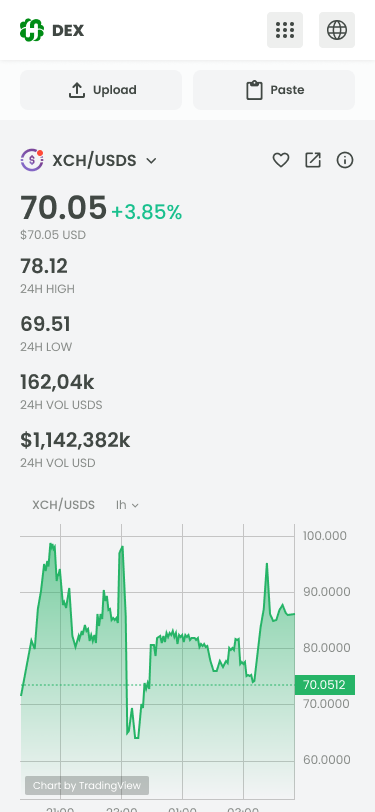 Our team has updated the interface of our DEX to make it render well with mobile devices, granting users an optimal experience no matter which mobile devices you are on.
Which devices do you use the most to visit our DEX? 💻 or 📱?
When would you use your phone to check our DEX instead of your computer?
We did observe that there are a number of users who would visit our DEX on their phones from time to time and we believed that there indeed is some latent demand or at least some inherent tendency for the users to visit our website while they are checking their phones. That's why we released this update, adjusting the layout and the aesthetic of our website, for users who opt for mobile devices.

One of the reasons we did not make this feature a high priority in our development schedule is due to the fact that users cannot trade with their phones. There might be services that can solve this problem in the future, but for now it's not possible.

We asked the community about what devices do you use the most when you visit our DEX, and the answer pretty much echoes with our observation. According to our data in Google Analytics, around 80 percent of the users visit our DEX using their desktops, and 20 percent of them use mobile devices. Isn't this interesting? Although desktop users form the predominant part of our users, there is still demand and feedback from mobile device users.
What's Rolling​
Our team is working on releasing an interactive introduction for users who visit our website for the first time.