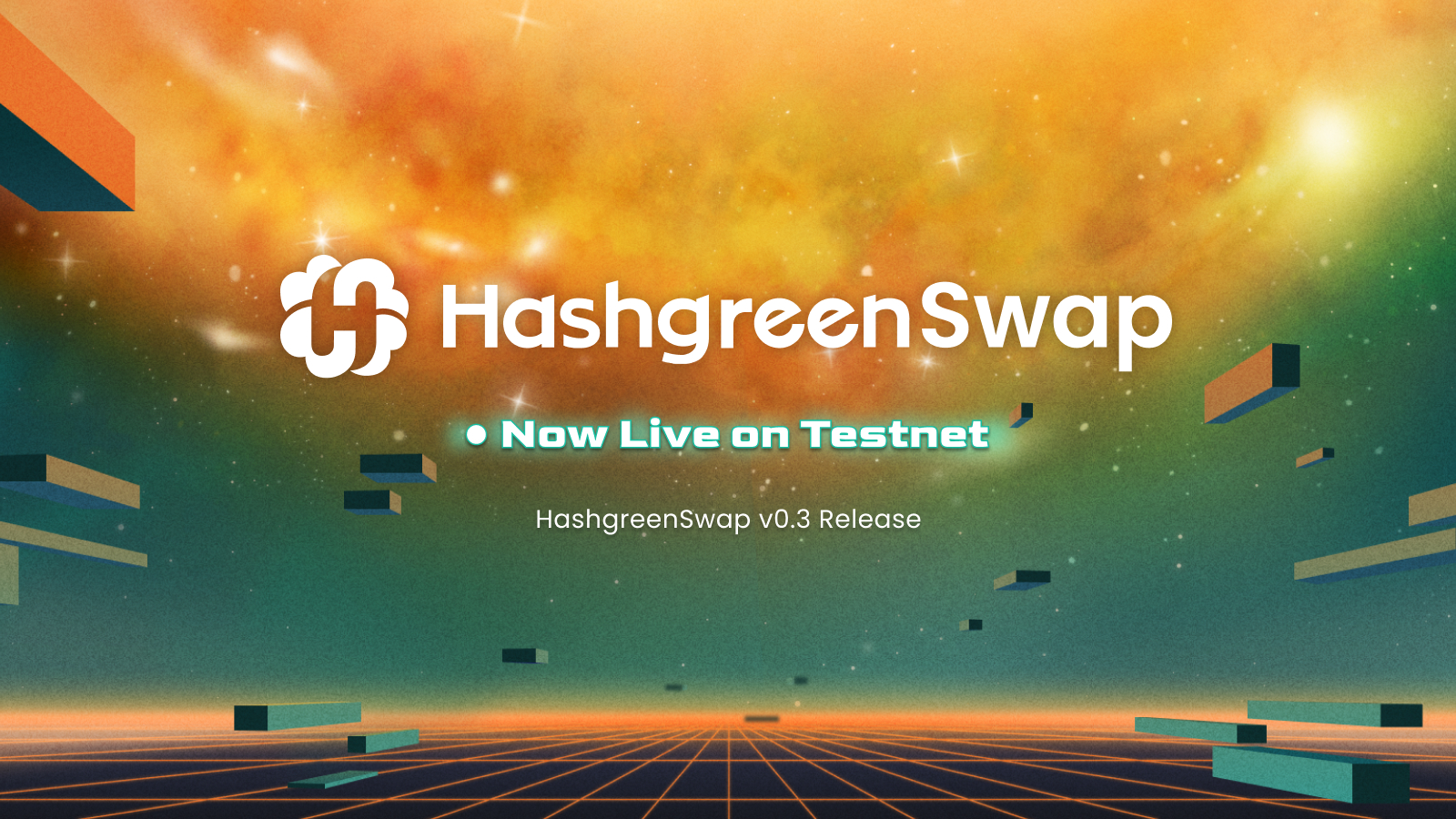 HashgreenSwap v0.3 Release
Version 0.3 of HashgreenSwap is now live on Testnet! This release brings significant enhancements to the user experience via singleton aggregation optimization and introduces exciting new features like price slippage and token selection. These improvements are aimed at preparing for the upcoming launch on Mainnet. Join us on Testnet to explore the latest updates and help us refine HashgreenSwap for a seamless experience on Mainnet!
Singleton Aggregation Optimization: Enhancing Trading Stability for a Seamless Experience​
Trading stability is of paramount importance to provide a smooth and reliable platform, and HashgreenSwap continuously strives to build a better trading environment for all green walkers within the Chia ecosystem. With this in mind, we are excited to introduce the implementation and optimization of Singleton Aggregation, a significant enhancement designed to further enhance trading stability.
Through meticulous fine-tuning and eliminating potential bottlenecks or inefficiencies, we have significantly improved the overall performance and reliability of HashgreenSwap. This optimization ensures a seamless trading experience, enabling you to trade with confidence. We remain dedicated to our mission of providing the best possible platform, and trading stability remains at the forefront of our ongoing development efforts.
Introducing Price Slippage​
In this release, you now have more control over your transactions, ensuring successful execution even in volatile market conditions with the presence of Price Slippage options.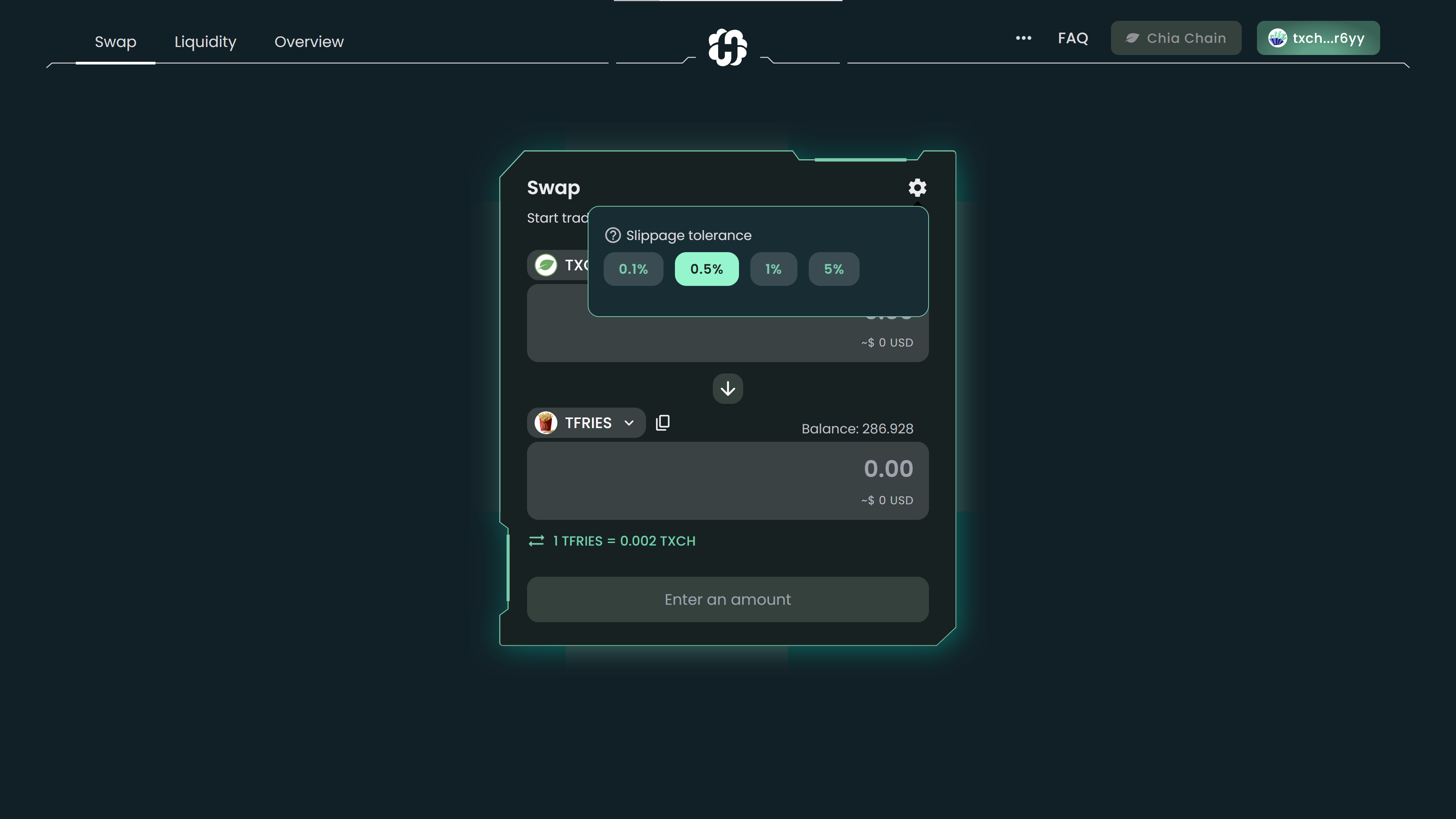 When using HashgreenSwap, you can now select a slippage tolerance that aligns with your preferences, ranging from 0.1% to 5%. This feature empowers you to define the acceptable price difference between the time of your transaction initiation and its actual execution. By choosing an appropriate slippage tolerance, you can minimize the risk of unexpected price changes impacting your trade outcomes.
What's Slippage Tolerance?
Slippage tolerance refers to the maximum percentage price difference that you are willing to tolerate before your order stops filling or gets canceled. You can also learn more about slippage via this article written by Adam Hayes from Investopedia.com.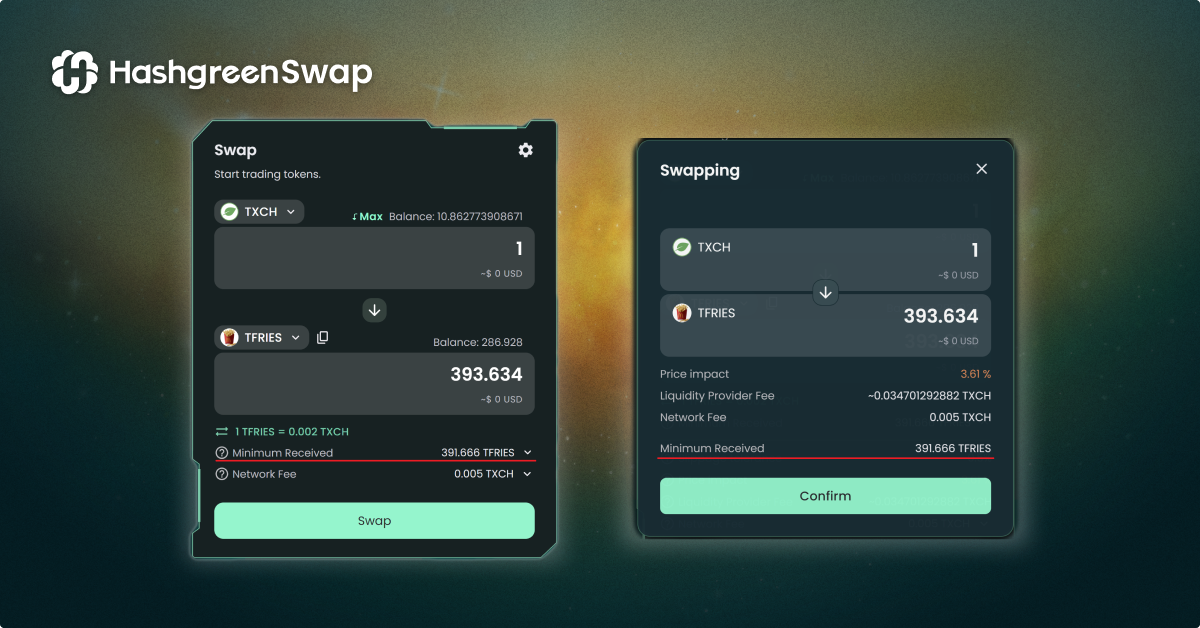 Please choose a slippage tolerance by clicking the setting button at the upper right corner of both the Swap and Liquidity pages. Once you have entered the desired amount you would like to trade, HashgreenSwap will display and confirm that the minimum (amount) received is guaranteed when you submit your transaction.
Select Token​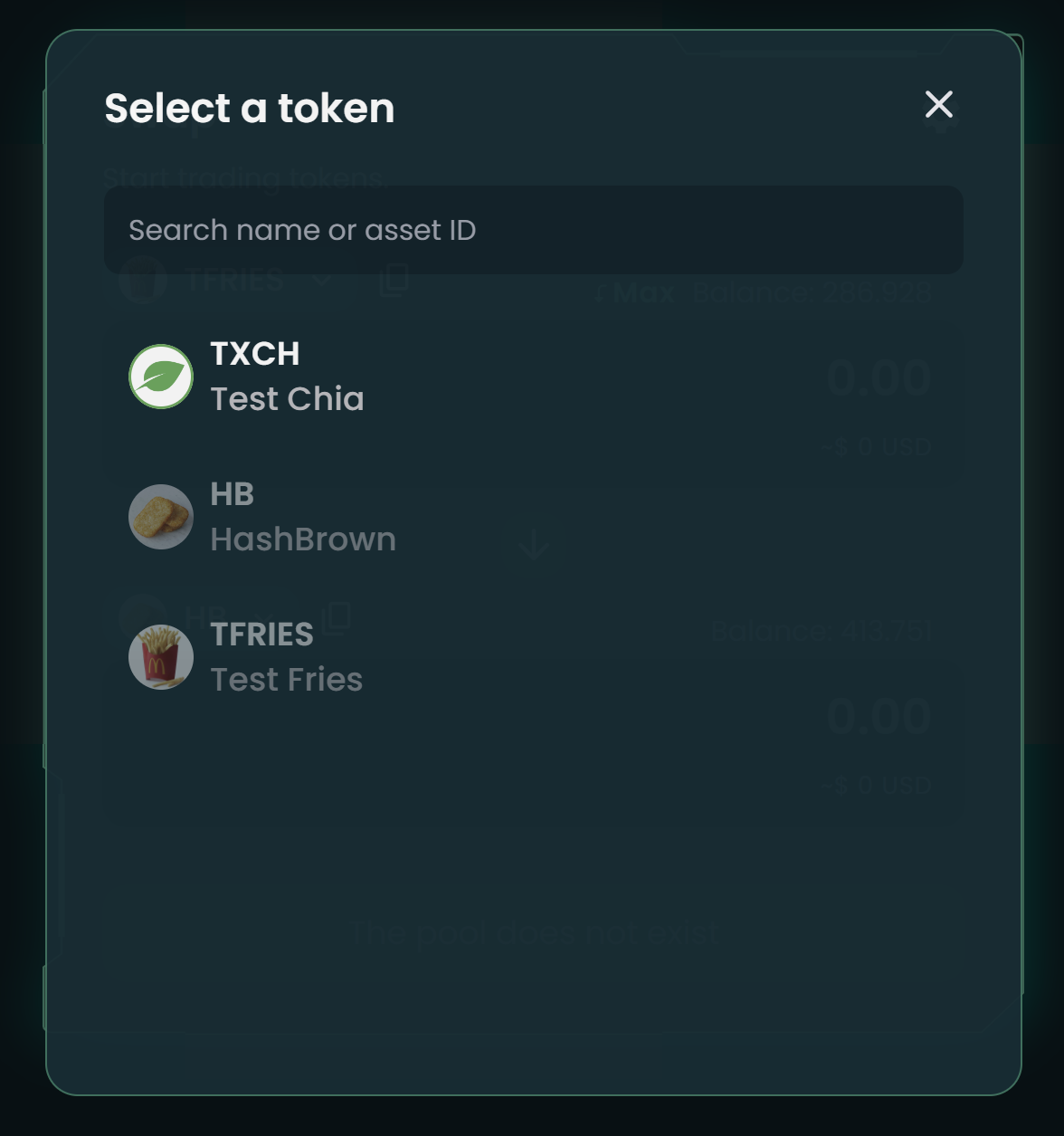 With this update, navigating and trading in HashgreenSwap has never been easier. The Select Token feature allows you to effortlessly choose and search for the specific token you want to trade by simply typing its name or asset ID in the search bar. Finding your desired token is now just a few keystrokes away.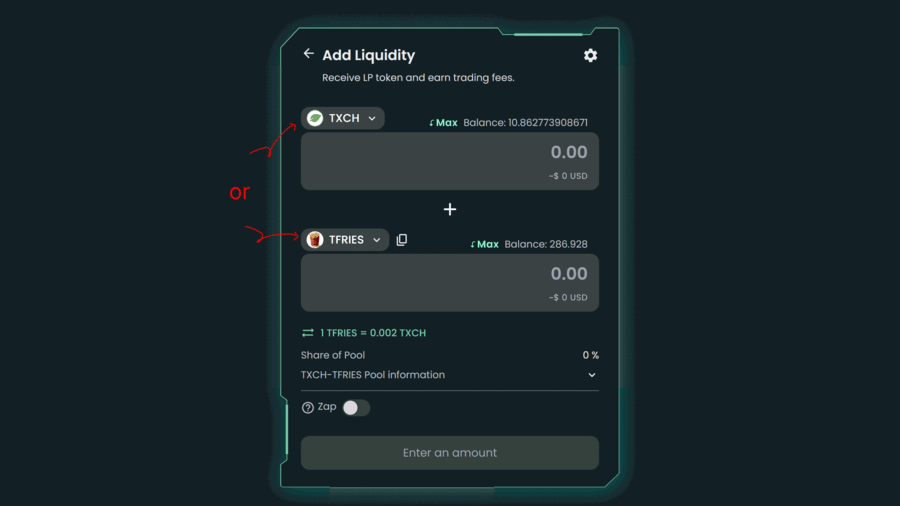 How do I search and where can I select the token?
Hover the mouse over and click the token card (each has an arrow pointing downward).
A modal with a search bar will pop up with a list of tokens displayed right below.
Type the name or asset ID in the search bar. Once you find the token, click it to proceed!
If it shows "No results found", please check your spelling and try again.
Our Message​
We are pleased to have you join us for another update from HashgreenSwap. We would like to invite you again to participate in testing HashgreenSwap on Testnet! Your feedback and support are invaluable to us as we strive to provide the smoothest experience on the Chia blockchain.
HashgreenSwap: https://hash.green/
Follow us on Twitter: https://twitter.com/HashgreenLabs
Join our Discord: https://t.co/XycsnpDJbS
Follow us on LinkedIn: https://www.linkedin.com/company/hashgreen-labs